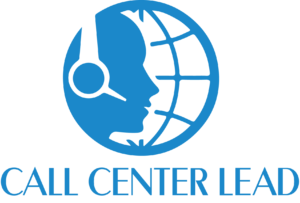 CallCenterLead.net can help your call center thrive by connecting you directly with businesses who desire inbound or outbound call center services. We offer call center service leads such as inbound calls, answering service, appointment setting, customer and technical services, as well as telemarketing service leads (sales calls, lead generation, research and survey calls). Our core clients consist of call center and telemarketing companies that are looking to continue expanding.
By signing up for call center leads, you get an affordable program that is proven to be profitable for call center business owners. Our experienced team verifies every single lead before sending them to you. By sending out leads to a maximum of four companies, you can rest assure that you will be given the best quality leads to follow up on for your business.
What you get:
Real-time Call Center leads – inbound answering to telemarketing

High Quality Call Center Leads

Data lists by area and industry

TCPA Compliant

Leads sold only to your company

Return leads that don't match
HOW WE CAN HELP
CallCenterLead.net wants to help your business thrive by connecting you directly with leads that are thoroughly vetted for your convenience, so you know you're getting the best from our service. Our high-quality call center leads remove the guesswork and allow you to focus on your core service offering, while growing your business. With direct experience in generating customers via call center leads, our professionals are able to assist your team in producing high conversion rates after you purchase call center leads. Our formula is refined and our ability to apply and iterate based on each specific customer is unparalleled in comparison to any other call center lead service. We work with small- to medium-sized businesses that are in need of leads they know will enable their business to continue growing.
At this point, you can probably tell that we, at CallCenterLead.net, are not just in the business of selling call center & telemarketing leads, we're extremely involved in our clients' businesses and care about their needs. We want to help your business reach its fullest potential by providing a reputable and honest service that will positively affect your sales.